Rubber Roller in Qatar/ Rubber Rollers in Qatar / Industrial Rubber Rollers in Qatar
We, Advance Rubber Industries are introducing ourselves as a leading in the field of rubber products with more than 20years of experience and used different status of raw materials for manufacturing and catering to different industries in Qatar and the Middle East countries. We are the India's foremost rubber roller exporter providing the widest range of products to the clients such as Bowed Spreader Rubber Rollers, Squeegee Rubber Rollers, as well as EPDM Rubber Rollers etc. Our company has fetched appreciation for our products in the international nations due to the unparalleled features and the finest quality of its products. We are procuring the raw materials from the best suitable inventory to develop the robust range of roller bonded with metal components as the set industry standards. We offered our product at reasonable price to our customer.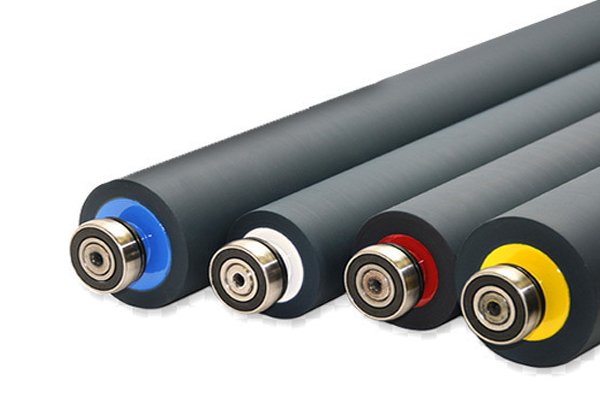 Qatar has many Rubber rollers industries that often make purchase from us for a wide variety of our products such as Rubber rollers, Rubber coating rollers, Industrial Rubber rollers, PU coated rollers manufacturers, Anilox rollers manufacturers, Glue rubber roller, Impression rubber roller, Squeegee rubber rollers, Pinch rollers for steel plant, Heat transfer roll & chill rolls, BOPP film plant rubber roller, Press Rubber Rollers India, Diamond grooved rubber rollers, Variable bow expander roller, Teflon coating roller, etc.
Industries We Server
Paper Industries
Cement Industries
Lamination Industries
Textile Industries
Tyres Industries
Foil Industries
Plastic Industries
Metal Industries
Packaging Industries
Leather Industries
Features of Rubber Roller:
Easy to install
Rugged structure
Minimum maintenance
Flawless finish